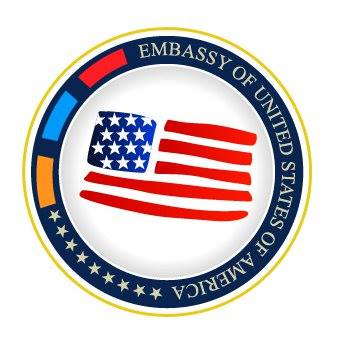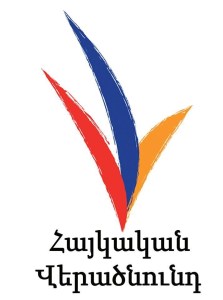 On March 1, 2016 the US Ambassador to Armenia, the Honorable Mr. Richard M. Mills, met with members of the Armenian community in New York City. He updated the attendees on the US-Armenia relations, the US policy priorities in conducting these relations, as well as spoke about several key issues that Armenia is facing and how the US is trying to help with these issues.
Members of Armenian Renaissance in New York and Los Angeles chapters conveyed an open letter to the Ambassador where they expressed their concerns on US-Armenia relations.
We welcome opinions and feedback on the letter.
March 1, 2016
Open Letter to the Honorable Ambassador Richard M. Mills
Re: Financial aid to Armenia amid corruption and political persecutions
Dear Mr. Ambassador:
As Armenian-Americans, we would like to express our gratitude to the US government for generously supporting the Republic of Armenia in its efforts of democracy building. We are also very thankful to you personally for taking a strong interest in important challenges that Armenia is facing today, such as, free and fair elections, economic competition, civil society development, and the fight against corruption. At the same time, we acknowledge that, despite the substantial US and other international support, the successive Armenian governments have done little to create a democratic and rule-of-law country. We strongly encourage the US administration to continue supporting Armenia. However, mindful of past challenges in conducting US-Armenia relations, we are eager to offer our help toward improving this relationship by sharing the below observations.
As you are well aware, Armenia today suffers from deep and debilitating corruption.
Armenian citizens are effectively barred from electing their leaders due to systematic and widespread electoral fraud. As a result, Armenia is ruled by unelected individuals. Moreover, one of the most fraudulent votes in the history of Armenia, the 2015 constitutional referendum, is widely believed to have been designed to guarantee a continuous rule for Serge Sargsyan.
Armenian courts at all levels are notoriously corrupt as evidenced by dozens of rulings of the European Court of Human Rights against Armenia and reported in the US State Department's Armenia 2014 Human Rights Report
The political opposition and human rights activists are under threat of persecution and imprisonment while the number of political prisoners is on the rise.
Time and again, we have seen US and other Western financial aid provided to the Armenian government, in exchange for little more than promises of reform that have been consistently broken, without any implications for those who made them. The cycle of Western support and Armenian government failings has not only distanced Armenian citizens from their government but also alienated them from Western democratic values. For ordinary Armenian citizens it may well create an impression that Western powers collaborate with an Armenian regime from which they only stand to lose.
We believe that the US government could do more in demanding accountability, transparency and tangible results from the Armenian government regarding any and all financial aid. US taxpayers, among them nearly one million of Armenian origin, would be disappointed to learn that public funds are spent unwisely into the hands of corrupt officials. The most recent example of US taxpayer money put at risk was the $800 thousand aid to the Armenian government intended to combat corruption. We find it deeply disturbing that the beneficiary party of the aid, the Armenian anti-corruption body, is headed by the notoriously corrupt prime minister of Armenia, Hovik Abrahamyan, who, in US Embassy reports, has been described as a crass nouveau riche whose brand of dirty-money politics, abuse of state "administrative resources", and cunning opportunism is in the worst tradition of recent Armenian politics.
As concerned Armenian-Americans and US taxpayers, we urge the US State Department to exercise extreme caution when handing taxpayer money to corrupt Armenian officials. We believe that financial aid should be directed to people of Armenia instead of the ruling regime. It is our belief that developing the civil society, creating non-governmental corruption watchdogs and providing support to the disenchanted citizens would be far more effective at combatting corruption. We would like to especially warn that with growing political intolerance, Armenia is in danger of sliding into outright dictatorship. We strongly urge the US administration to exert more pressure on the Armenian regime to immediately stop political persecutions, release all political prisoners and vigorously investigate the results and conduct of the constitutional referendum.
Sincerely,
Armenian Renaissance – New York Chapter
Armenian Renaissance – Los Angeles Chapter