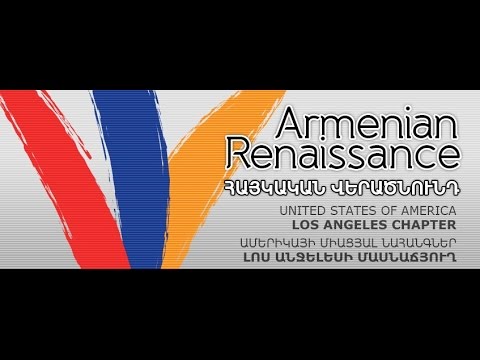 Armenian Renaissance Diaspora Civil Movement, Los Angeles Chapter (ARLA) is proud to endorse Vrej Agajanian for Glendale City Council.
We urge everyone to vote for Vrej, so that we can have a brave and independent voice in Glendale City government.
He is an honest advocate for the truth, and is not beholden to the corrupt Armenian Revolutionary Federation (ARF) Dashnak hierarchy, who has been supporting and colluding with the unelected, illegitimate and criminal regime of Serzhik Sargsyan. Serzhik, along with his two predecessors and their cronies, have, and continue to do everything they can to drive out Armenians from the last piece of their homeland in order to finalize the project spearheaded by the Turkish and Russian governments' campaign for an "Armenia without Armenians".
Respectfully,
ARLA (Armenian Renaissance Diaspora Civil Movement Los Angeles Chapter)