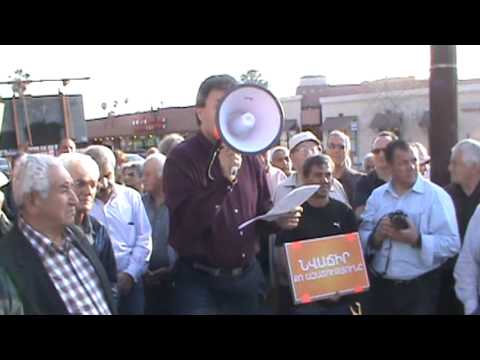 On April 7, 2013 at 5 PM in front of Consulate General of the Republic of Armenia in Glendale took place a rally.
The Armenian Renaissance, Los Angeles Chapter, cordially invites all Armenians, to join our struggle to firmly stand with the citizens of Armenia. We are not indifferent to the plight of our sisters and brothers in Armenia. We care about our homeland, the courageous activists and dauntless citizens struggling for the rights of all Armenians.
We are here to openly declare our love for Armenia, for justice, freedom and rule of law for all its valiant citizens.
Join us! Stand shoulder to shoulder with the people of Armenia! Let our voices ring in unison, purer and louder than ever! Let us unite in our struggle to build our future together!